Quality, great price. Original design.
If you are looking for a good work at good price for retail floor graphics solutions you came to the right place!
Floor Sticker can either be a SPECIAL SHAPE or COLOUR. Printed up to Full Colour with your own Design.
A3 – Indoor Floor Stickers / Graphics
5 for €17,29 each | 10 for €9,45 each | 25 for €5,90 each | 50 for €3,79 each |  100 for €2,98 each | 250 for €2,65 each | 500 for €2,51 each
For other size or shape,  sent us an email at: [email protected].
Floor Graphics is made from white removable vinyl with clear NON SLIP laminate for indoor use and supplied with a clear border around the print area.
The print is made with organic inks, odorless and harmfuless solvents with high durability over time and photographic quality (1200-1440 DPI)

Warranty Floor Graphics: 3 to 6 months in traffic conditions if the sticker is applied correctly.
Production turnaround: 5-10 working days.
Prices includes printing.
Delivery is by AnPost or Fastway Courier and is charged as an extracost.
Net prices (excl. VAT@23%)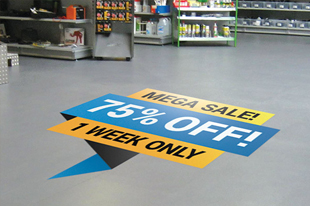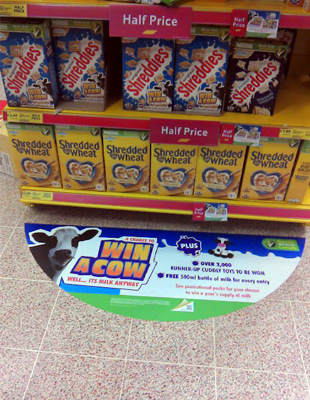 Look at some fantastic examples
Take a peek inside our Wonderworld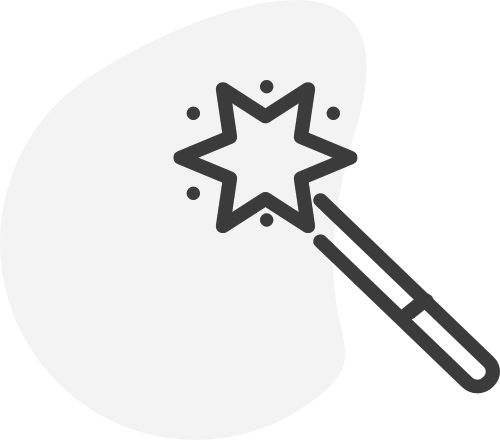 Catch the eye of passers-by and prospective customers with 3D signage and 3D raised out lettering for indoors or outdoors and modern or traditional business name plaques signs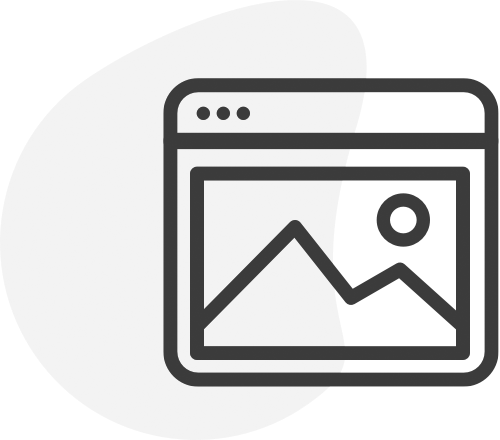 Charisma Design supply PVC mesh & banners in virtually any size required: Single Sided, Double Sided, Mesh Air Flow, Heras Fence Banners. We offer a full design service for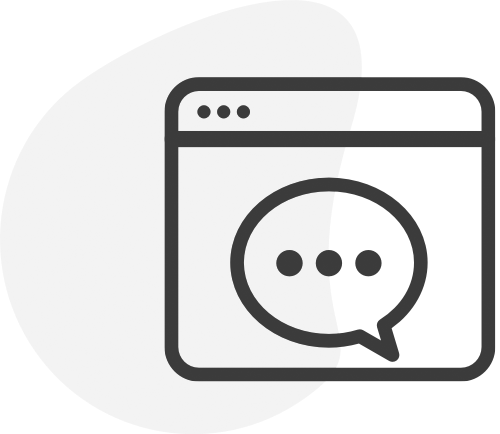 DEAL FOR: invoices, receipts, credit notices, delivery notes, purchase orders, order pads, collect or return pads, restaurant orders or job sheets. Order NOW The Cheapest Docket Books In Ireland!
Want To Boost Your Business Today?
drop us a line and keep in touch